Relaxation CDs
Own the magic to Centring & Gaining Peace in your own homes…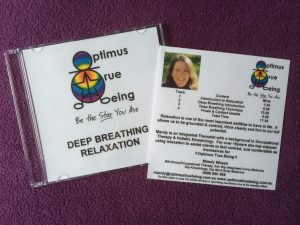 "Deep Breathing" Relaxation CDs.  A must have Relaxation CD which amalgamates  eastern and western approaches for deep breathing relaxation and guidance through a particular way of deep breathing to increase feeling…
Centred and grounded,
Your lungs expanding,
Movement into the intercostal muscles,
Your very own internal massage,
Your digestion stimulated,
Increased flow of Oxygen, down deep into your lower lungs to the Oxygen receptors, etc.
Relaxation CDs currently a special for only $10 each, Contact us to order yours in time for promoting self relaxation!…  Watch this space for more techniques to follow…

"Mind Body" Wooden Diffusers.
These little guys are designed (by Mandy) to represent the partnership between the mind & body, and because every person is special in life, they have a swarovski crystal, shining like the star you are in the centre of their core.  Making each of these gorgeous handcrafted (by Lionel) little people a treasure to wear or keep nearby, as a symbol to remind us to remain centred & connected to ourselves.  Each one has a centre hole through the top of their heads precisionally placed to drop your highest frequency *Young Living Essential oil into, & they come with 3 stoppers to alternate these life enhancing scents…  They are available in a neck or a cradle hanger lovingly handmade (by Mandy) in cotton.  These diffusers are available in a variety of rainbow/chakra colours… including white, purple, mauve, pink, blue, green, yellow, orange, red, black, black/white & rainbow/chakra colours.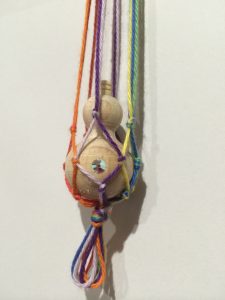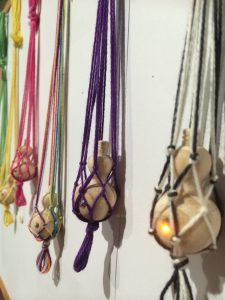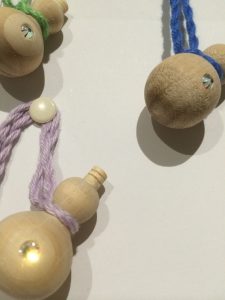 These handcrafted Wooden People Diffusers are available at a special rate of only $20, including 2 spare stoppers.  Contact us now to gift these health enhancing delights in time for loved ones birthdays, special occasions or just because you care yourself!…
Rainbow/Chakra Artworks
These delightful works of art are handcrafted in cotton (by Mandy) to colour your world with the 7 main vibrant colours of the rainbow & chakras.  By having a balance of colour within our being & surroundings, adds the harmonious energy of the different levels of colour therapy to anyone's own home.
Contact us to secure your artwork for a special price of only $15 today…
Gift Certificates

Give the gift of helping your loved ones magically target their Optimus True Being and become the Star They Are this Year.  Gift Certificates available in any denomination, Contact Mandy to arrange for yours ASAP!…